CLASS OF 1959 | 2019 | ISSUE 3
"When you enter this church, it may be possible that you will hear 'the call of God.' However, it is unlikely that he will call you on your mobile. Thank you for turning off your phones."
–Poster found in a church in France, translated
Jim Brands attended a grandson's graduation and commission into the Army as a second lieutenant. "Unfortunately, it coincided perfectly with our 60th!"
Professor Josiah Carberry Hon'59 has been strangely silent since our 50th. An honorary member of the Great Class of 1959, and one of the few specialists in psychoceramics (cracked pots), it is rumored that he has fled the country in haste for reasons unknown. Any news from classmates most welcome.
Marty Weil could not resist responding to our plea for news! "I think even our small company of classmates will survive and thrive without knowing this. But my mood at the moment is to show a willingness to be helpful and cooperative! And recognizing and honoring the curiosity embodied in your question, I decided it was necessary to answer.
"I was working on an obit of the famous physicist and Nobel winner, Murray Gell-Mann. Had I been at Reunion, and learned of his death, I would have tried to suppress my chagrin. I was, however, chosen as most qualified to write his obituary at the Post. As a person schooled in the need for rigorous honesty and close examination, I have to admit that what I wrote was not particularly good. Had I attended the Reunion and not written about this man I would not have been able to extirpate all feelings of regret—regret that I did not do a better job. 
"I am confident that you will agree that our classmates do not need to know all that. But if you feel that any of them would not be completely fulfilled without some inkling of it, please feel free to share it!"
Wolfram Thiemann wrote on his return to Germany, "I do fondly recall the wonderful weekend at Wesleyan with all its activities and the chance to meet old mates again after so many years. It was an extremely emotional time.
"Wen and I traveled to Boston and New York after Reunion, then on to Annapolis to stay with a cousin of mine, with easy visits to Washington and the University of Maryland, where I did a research sabbatical in 1980. Good to have 'reanimated' my strong affinity with the US. Wesleyan had truly not disappointed me over so many years and the air of New England has inspired me again."
Herb Steiner is still feeling the glow from our 60th as we go to press but is also reeling from the fact that 80 of our classmates have gone to eternal rest. Is that an unusually large number, he asks? "All is well. Traveling, violin/viola playing, stock market playing, and feeling good. Youngest granddaughter, Hattie June (Wesleyan class of '39?) is a joy!"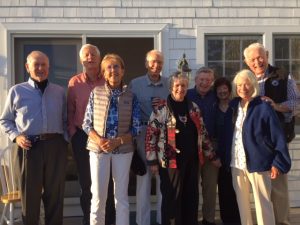 On Sept. 12, the annual mid-coast Maine 1959 mini reunion took place at Joanie and Bob Chase's home in Boothbay Harbor for cocktails and savory appetizers followed by dinner at the Boothbay Harbor Yacht Club. The group included Bob and Joanie, Wendy and Joe Mallory, Anne and Tom McHugh, Linda and Dick Cadigan, and Marie-Pier and Alan Brooks '59 MALS'68.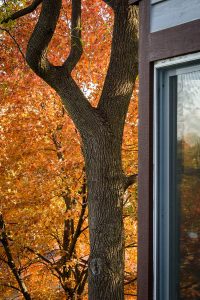 Stunning photographs by Weg Thomas can be found here.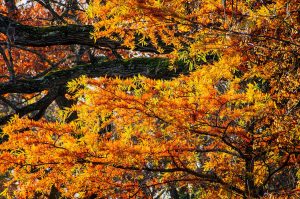 Spurdle news: "As we were cavorting in Middletown at our 60th with grandson Will Stack in tow (St. Lawrence 2023), wife Cyndy and granddaughter Isabel Stack were in England attending grandson Nicholas Peel's graduation from Harrow. Magnificent days on both sides of the Atlantic, although Harrow out did us on elegant tents. Our other granddaughter, Hadley Stack, graduated with high distinction from the Batten School at the University of Virginia and immediately headed west to work for Mayor Pete on his campaign team. August at Fishers Island and now back in NYC."
Calvin Trillin Hon'59 agreed to be our honorary class secretary on very short notice as Skip was heading out West to see grandchildren and explore a move to a spot nearer to them north of San Francisco. By the most amazing coincidence, he was doing a piece called "Class Notes" for the Sept. 9 New Yorker, our deadline to submit all your news. Wrong school, wrong class, but wicked clever! Read it at newyorker.com/magazine/2019/09/09/class-notes.
We were notified that John Dennis passed away over Labor Day. Ted Fiske wrote a moving tribute to him, which you read in its entirely here.
Sadly, David Steindler passed away in June at age 81. Longtime resident and supporter of Sheffield, Mass., he and his wife, Judith, started and ran Dovetail Antiques in Sheffield, with David specializing the repair of antique clocks. Founding member of the Bushnell-Sage Library and its first president.
Skip Silloway | ssillow@gmail.com; 801/532-4311 
John Spurdle | jspurdle@aol.com; 212/644-4858