CLASS OF 2016 | 2019 | ISSUE 3
Max Dietz and Anna Cocuzzo got married in June!
Torie White lives in Oakland, Calif., where she spends her days working at a community-minded café called The Well. Her afternoons and evenings are spent organizing with Resource Generation, a group that engages young people with wealth and/or class privilege to radically redistribute their resources to social justice movements. She's also writing a screenplay and making space for as much fun, play, and pleasure in her life as possible. Hit her up if you're about any of that.
Max Winter is training to go on American Ninja Warrior and firmly believes 2020 is going to be his year!
Lainey Hellman is entering her third year of teaching special education at an elementary school in Baltimore. She completed her master's at Johns Hopkins. She is much more patient with her students than she was with customers at WesWings. If you are interested in supporting her classroom, visit donorschoose.org/hellman.
Taran Carr and Sarah Mi tied the knot on July 28 and live in Baltimore. Wedding party included Ethan Quinn, Jack Trowbridge, Emerson Obus (Taran's roommates at Wes), Scarlett Harris, Melissa Leung, Mariam Torres '16, MA'17 (Sarah's roommates at Wes), and Deborah Mi '14 (Sarah's sister). Their wedding rehearsal ended up being Wes themed, thanks to Melissa, Scarlett, and Mariam, who drove to Wes the day before to pick up Wesleyan gear and banners. Most important, Melissa hit up Wes Co-Op's local bakery in Connecticut and brought five delicious, fresh loaves of garlic asiago bread to share at the reception.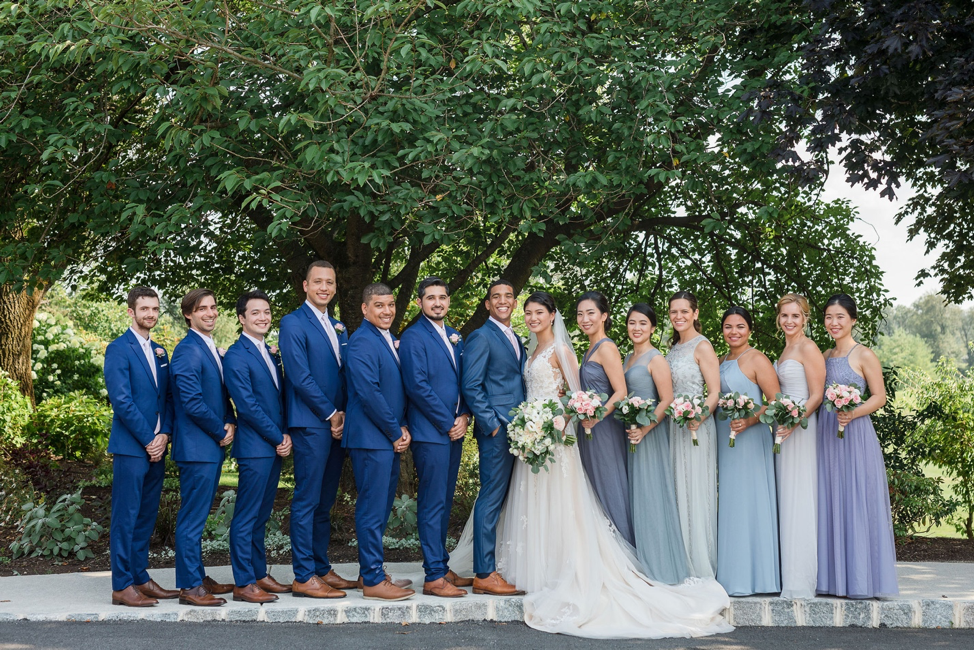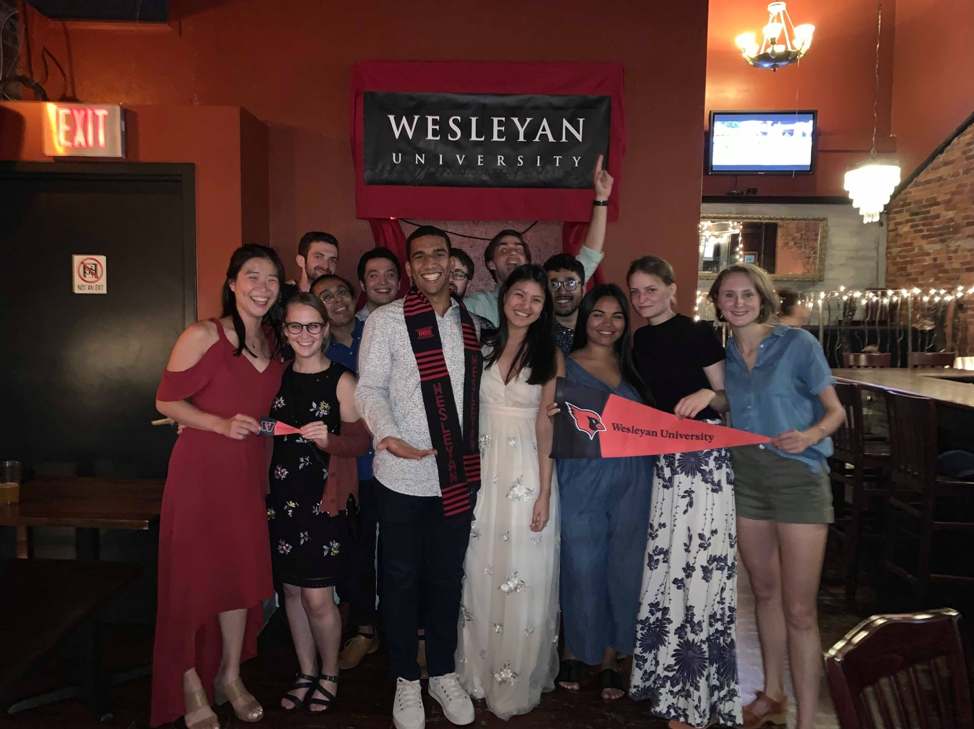 Sophie Breitbart is entering her second year as a PhD student in ecology and evolutionary biology at the University of Toronto. She's investigating how urbanization influences the evolution of urban-dwelling plants, like the monarch butterfly's darling common milkweed. She may extend her study to other cities, so if your area is a milkweed hub, she'd love to hear about it!
Lili Borland celebrated her marriage to Manan Dhulia on July 27 near her hometown in sunny California. The two met in Boston while working at Amadeus, and fell in love skiing and snowboarding the Northeast. Big shout out to Denise Francisco, who was a phenomenal bridesmaid and choreographed the couple's first dance. Lili and Manan will move cross-country to the Bay Area.
Ellen Paik | epaik@wesleyan.edu