CLASS OF 2000 | 2019 | ISSUE 3
Thank you for all the updates. Reunion year! More details to follow, but plan to attend Reunion Weekend in May.
Khary Cuffe writes, "I moved to Los Angeles last year. I worked at a start up in San Diego for a while as head of business development, but the commute was vicious so now I am an adjunct professor at LMU and work full-time as the director of MBA Career Services at USC Marshall School of Business. I would love to connect with Wesleyan alumni if they are in town."
Trace Peterson published her second book of poems, Since I Moved In (New & Revised), which features an introduction by Joy Ladin. Trace works as a mentor for the Emerge-Surface-Be program at The Poetry Project at St. Mark's Church in the Bowery, and also works at Hunter College, where she teaches an original course that she designed in the English department titled Trans and Nonbinary Poetry.
Nicole Lesperance writes, "I signed two book deals this year. The first, a middle grade book called The Nightmare Thief, will be published in fall 2020. The second, a young adult book called The Wide Starlight, will be published in 2021."
Andrew Bancroft (aka rapper "Jelly Donut") makes his Broadway debut with Freestyle Love Supreme, a fully improvised hip-hop musical created by Lin-Manuel Miranda '02, Anthony Veneziale '98, and Thomas Kail '99. Andrew is also co-creator of FLS Academy, a school teaching freestyle rap, beatboxing, improv, and storytelling. Learn more and get tix at freestylelovesupreme.com.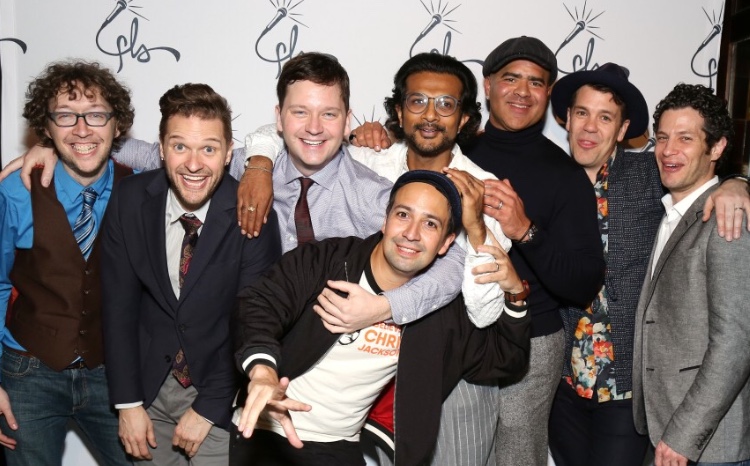 Abby Rosenthal Burd drove to San Diego after graduation and hasn't left. She is a licensed clinical social worker in private practice. Her perinatal online school just launched its first course, Prevent Postpartum Depression. Abby, her husband, Matt, and two daughters often play with Jenessa Pascoe Daugherty and Matt Daugherty '99, and their daughters.
Leora Wein writes, "I completed my certification in educational therapy. I work in both school and clinical settings as part of a group private practice in LA."
Ku Yoo writes, "I changed my law firm and joined as a principal at Axenfeld Law Group to grow and head its corporate practice. Still living in Philadelphia."
William "Billy" Chun reports, "I'm serving as deputy mayor of economic development for Los Angeles Mayor Eric Garcetti. My responsibility covers all the thriving and emerging industries in Los Angeles: aerospace, sports, tech, entertainment, real estate, tourism and hospitality, health care, cannabis, and mobility. My projects can range from large-scale events like the upcoming 2028 LA Summer Olympics, to infrastructure projects like the expansion of LAX, to bringing Netflix and Warner Music Group into LA, and to promoting economic opportunity. On that last point, I created the Evolve Entertainment Fund, which is an initiative to promote diversity in the entertainment industry. We kicked off the initiative with Ava DuVernay last year and we just launched our summer program with Issa Rae in June."
Ami Student writes, "I'm living with my boyfriend in downtown Los Angeles, having moved south from San Francisco three years ago. I work for the VA as a psychologist. I primarily work with rural veterans via video telehealth technologies in their homes or local community clinics. Our program's aim is to provide mental health care to veterans with little-to-no local mental health resources."
Ali Haider says, "I am a practicing interventional cardiologist in Massachusetts and an assistant professor of medicine. One year ago, I married Uruj Kamal '09, whom I met at my hospital when I first moved here. I am also a health care influencer on Instagram: @yourheartdoc!"
Daniel Gomez-Ibanez designed electronics for a remotely operated underwater vehicle specially designed to work under ice. He was in the Arctic Ocean on the icebreaker Kronprinz Haakon in September and October at 87 degrees north latitude exploring hydrothermal vents on the Gakkel Ridge.
Working out of Western Massachusetts, Shawn Green was promoted to senior residential solar energy consultant. He represents Sunpower and offers a free analysis and custom design/quote for homeowners. He can be reached at sgreen@wesleyan.edu.
Avery Esdaile | wesleyan2000@gmail.com