CLASS OF 1970 | 2019 | ISSUE 2
Aloha, everyone. Unfortunately, I need once again to begin my column with news of the death of classmates. The Alumni Office reported that George "Bo" Durbin passed away on April 11. Here is an obituary.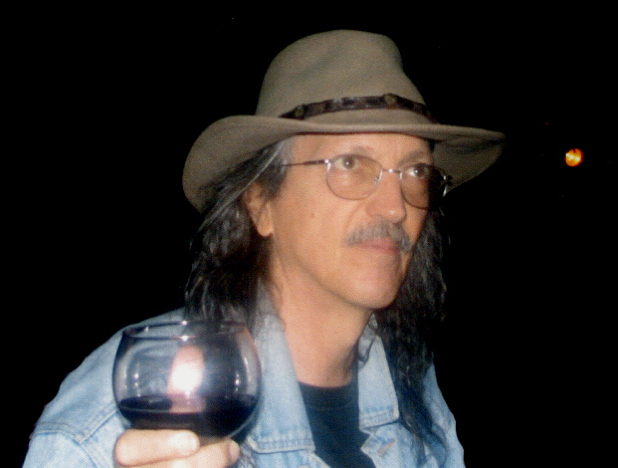 A few weeks later, they informed me that Brian Silvestro reported his cousin Russ "Rusty" Helgren had passed away at the beginning of May. Rusty started with '69 and finished with '70.Here is a link to his obituary.
Rusty, 72, of Virginia Beach, passed away Monday, April 29, at home of pancreatic cancer. He is survived by his son, SunTemple; daughter, Dove; and grandchildren, Cheyenne, Madison, Dakota, and Van.
Our condolences to the families.
This time around, I had an e-mail from our classmate and esteemed runner, Bill Rodgers. He connected with a teacher and coach from the Big Island at the last Boston Marathon. Bill raced in the Kona Half-Marathon over there about 15 years ago, his self-described "last outright win in a road race," and had fun exploring the island and meeting runners from all over the world. He proudly wears a Wesleyan winter hat each year. Hope to see him and a lot more of you at the Reunion.
Gene Legg reported he's in his 40th year as a high school teacher and was "thrilled to be the graduation speaker this year." He says he "prepped for it by playing Teddy Roosevelt in the school musical!" Happy to be alive! (40 years! I'm impressed.)
Gordon Fain wrote a long inquiry to the Alumni Office and cc'd me. He's interested in seeing more photos of alumni, significant others, and grandchildren, on the website in a way that protects privacy. Gordon indicated he and Lila have two grandchildren in Michigan and five in California. He'd like to see more about grandchildren of classmates. He has several suggestions, too, for sending things to grandchildren by U.S. mail economically. (Contact me or him for details.)
Former Spanish House and Lawn Avenue roommate Colin Kitchens is an avid Facebooker. Here's his news: "A wife and three dogs, and finished a book with no intention of doing anything with it. Living in Larkspur, Calif., with some fear of the fire season. Doing some construction and carpentry, but mostly as a laborer. They tell me not to go up any ladders and my doctor suggested a hobby. Traveling a bit. Just life." There you have it."
Gerald Jones and his wife Georja are living in Diana Beach, Kenya, where she is a environmental director of AfricaChild Kenya. She is an activist in wildlife conservation with particular attention to elephants. Gerald says he can work productively anywhere they go. His eighth novel, Preacher Finds a Corpse: An Evan Wycliff Mystery,will be published in August.
Peter Ratner is enjoying year two of retirement. The family moved to the small town of Greytown (population 2,340) to live in their former weekend residence. "We are here with six chickens and our 16-year-old cat named Mehitabel who has been slacking off of late so I am reduced to trapping rats and mice on my own. The local hawks usually deal with the remains.
"I have decided that I am going to take this year off—no boards, no jobs, just relaxation and maybe helping out a bit on a conservation estate in Carterton although I have yet to put in my first appearance. Having said that, we are having our house (built in 1886) painted and the place looks like a war zone. Every time we turn around, another window or a weatherboard needs replacing but hopefully this round will last for 20 years which will see us through. I am doing a lot more reading and I am hoping that by the end of the year I may even get good at doing nothing. I have a hammock in which I have only spent four hours in the last six months—a situation I intend to remedy once summer arrives.
"We have about 1.5 acres here and we look after our daughter's garden down the road, and in Wellington, the garden at our house which is rented together with my mother-in-law's garden, so perhaps I should list myself as a part-time gardener. We are far from self-sufficient but we are not doing too badly with eggs (although the chickens are taking the winter off to moult), cabbages, broccoli (take that George W.), beans, potatoes, red onions, radishes, lettuce, rocket, mizuna, pumpkins, rhubarb, apples, pears, plums, quinces, lemons, lemonades, grapefruit, oranges, limes, one very lonely mandarin, and fresh herbs. My tomatoes and nectarines were a disaster this year and my entire garlic crop was wiped out by rust. I will put a new crop in soon and cross my fingers.
"We plan to do a little travelling—I just got back from 10 days visiting family in New York. We will be in Sydney in June to see our youngest daughter and her husband who is living there, and Rarotonga in August just to sit on the beach. As of today, all of my children and grandchildren are well and settled. Looking at the politics in the U.S. I am feeling very good about my decision to move to New Zealand (The Trump or Jacinda Adern? Hmmm? Not a very hard choice). It's not perfect over here. Jacinda bailed on bringing in a capital gains tax which we should have, and the farmers and developers are still much too powerful. However, it remains a mostly civilized place to live and by and large we can have political discourse without ending up as implacable enemies. It helps that there are only 4.7 million people and about a third of them are in Auckland. We are still subjects of the Queen and we have someone named Archie as the seventh in line to the throne."
Darwin Poritz, who works at the Johnson Space Center in Houston sent the following: "This past October, I spent three wonderful weeks in Berlin studying German at the GLS Sprachschule. The instructors kept the classes animated, and there were afternoon or evening tours and Saturday excursions to Wernigerode, Rostok, and Warnemünde. I took advantage of the excellent breakfasts and the off-campus apartment offered by the school in the charming Prenzlauer Berg district. Two highly enjoyable Fat Tire Tours on bicycles exposed me to the city's history and renown graffiti. Of course, I enjoyed the schnitzel, goulash, and hefe-weissbier as often as possible. My son John visited me for a few days in Berlin to enjoy the bier and schnitzel.
"In February, I had a week of skiing in Whitefish, Mont. We had a good time when my brother Noah and his wife Leona joined me from Bozeman for a few days."
The photo of a long-haired Rusty Helgrenattached to his obituary takes us right back to our undergraduate years. On that note, Jacob Scherr sent the Alumni Office a photo from the infamous Grateful Dead concert on campus, spurring a flurry of e-mails, what I think might be called a meme about dramatic times then and now. Jacob asked: "What can we distill from our days at Wesleyan and the five decades since to give hope and ideas for the future?" Consensus was that that is an excellent question, worthy of being a theme of our 50th Reunion. Bruce Williamsasked, "Do we worry most for our grandchildren now?"
Involved in the discussion were David White (who arranged for the Dead to play), Bill Tam, Steve Talbot, Jeremy Serwer, Bruce Williams, Carl Johnson, Barry Gottfried, and Jim Elston '70, MAT'72. Steve reminded us that the Dead gave a terrible performance. (I thought at the time that they sure had long jams, but didn't think they played badly; a later listen to the recording of it changed my mind.) Carl mentioned that his Alpha Delt brother John Barlow '69 had been a high school friend of Dead member Bob Weir and completed an autobiography called Mother American Night shortly before his death in 2018. (The book involves Wesleyan remembrances and Carl recommends it.) Barry wrote that his "nephew, Adam Schumacher, then two, danced on Foss Hill to the delight of the crowd. He's now 50 of course. Still has a rock band—the Dead were his inspiration!!"
Steve T. also reminded us that a meeting was held in the chapel afterward to plan an open mic meeting the next day to discuss and vote on whether we would declare a strike and shut down the campus in response to the invasion of Cambodia and the Panther trials. I'm hoping the photo, and others from our tenure at Wesleyan, can be displayed at our reunion next May.
Speaking of the 50th Reunion, Jeremy Serwerhas been coordinating outreach, contacting as many of our classmates as possible to encourage them to attend, and reporting it to be a very enjoyable endeavor. He would like more of us to make calls, so please contact him if you can help. You can visit him at the farm in Connecticut or call him at 860/928-7660.
I have been a bit involved in the Reunion committee and would like information anyone may have about casting a brass or bronze medallion for the occasion. Also, I expressed an interest to the committee in displaying some photographs at Reunion and wonder if any of you also might have an interest in doing so.
And now for an unpaid advertisement: Come to our 50th Reunion! (May 21-24, 2020). There will be regional events throughout the year including a planning meeting at Wesleyan on Nov. 2. All are welcome to attend. If you have program ideas, want to get involved, or haven't heard from the Committee, contact Kate Quigley Lynch '82, P'17, '19 at klynch@wesleyan.eduor 860/685-5992.
Write when you have news or not.
Russ Josephson | russ_josephson@yahoo.com
P.O. Box 1151, Kilauea, HI 96754