CLASS OF 2011 | 2019 | ISSUE 3
Terrance Agbi joined Forbes magazine as a senior product owner for their digital team last summer. ("We're hiring! Please reach out if you're interested," he said.) He also got engaged to long-time girlfriend, Liane Membis, and will be married in June.
Dani St. Pierre was promoted to senior food/drink editor for BestProducts.com at Hearst Digital Media. She said, "It's a young e-commerce, news, and product review site—and one of the top-performing e-commerce sites and revenue drivers in the Hearst network." She was previously an associate food/drink editor.
Becky Eidelman just started a master's program in urban and environmental policy and planning at Tufts.
Mike Rosen continues to use the platform WESlam gave him to speak internationally on topics of mental health, masculinity, and sexuality. He is an official storyteller for The JED Foundation, and is earning his master's at the University of Pennsylvania. He jogs in Fort Greene, where he often sees Josh Smith walking his two blind shihtzus and spends time with Samantha Sherman '09.
Graham Gnall and Kaitlin Ashley were married on June 1, in a Brooklyn ceremony officiated by Ingrid Parl '10. Attendees included many Wes varsity athletes, fraternal organization and student government members, and surprise guests, including Topanga Cage '10, marched along Manhattan Ave., to a bacchanal celebration reminiscent of High Street in its heyday.
Cheryl Tan is "still in Singapore, where things have stabilized in terms of visas and money and houses, all your general 30-year-old stuff. Signed with an agency, shortlisted for a Women of the Future Award, featured in a list of 25 Amazing Women in Marie Claire's 25th Anniversary edition. Did a new play about humanitarian aid workers that was very intense, and a lot of TV that was not super intense. Contemplating the whole balance thing of acting-for-a-living as opposed to making fulfilling art. Also contemplating more training. Thinking about money a lot." Watch out for her in a teeny-tiny role on an HBO show out soon. Instagram: @cherylchittytan.
Julian Sonnenfeld married Gia Stagliano on May 18 at Wave Hill Public Gardens in the Bronx. He is in his final year of orthopaedic surgery residency at Columbia University Medical Center–New York Presbyterian Hospital, and soon will be starting a sports medicine/shoulder and elbow surgery fellowship at OrthoCarolina in Charlotte, N.C. in August.
Colin Small is working at The Met and writing a novel.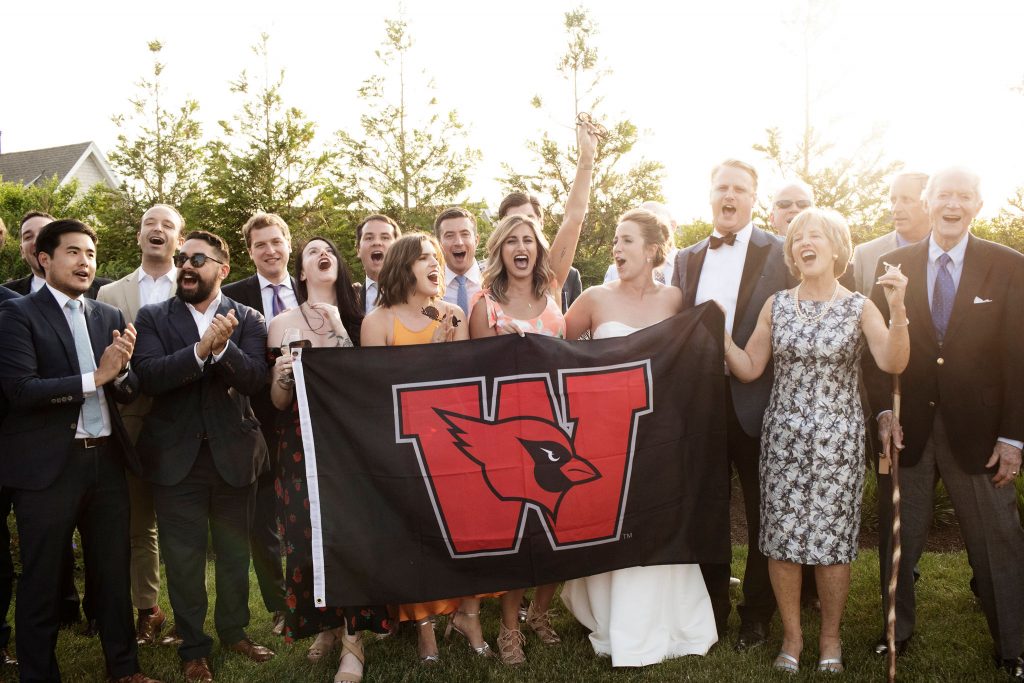 Julia Heffelfinger married Rick Maynard on June 22 in Weekapaug, R.I. The couple has been together since their senior year at Wesleyan and were both film studies majors.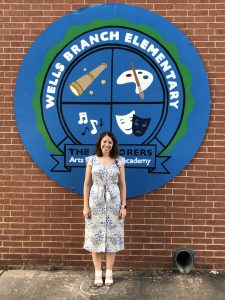 Eliza Gordon just became the principal at a public school in North Austin called Wells Branch Elementary. This is her first principalship after spending the last eight years as a teacher, instructional coach, and assistant principal in Austin Public Schools as well.
Lastly, Tim Morley and I (Allie Southam) were married on Sept. 21 in Los Angeles. Close friend A.J. Chan married us overlooking the Pacific Ocean. Several other Wes alumni were in attendance. We're living in Northampton, Mass., while Tim is completing his general surgery residency at Baystate Medical Center. I'm working as a neurologic physical therapist for Hartford Healthcare.
Allie Southam | asoutham@wesleyan.edu