Class of 1983 | 2014 | Issue 1
I write this sitting at my kitchen table on the first cold night in mid-November. The house is suddenly very quiet ever since my trio started college in the fall. Realizing my kids would soon leave the nest, I threw my hat in the ring last spring and offered to be class secretary; I figured I would have some free time. I must admit, being an empty nester is quite nice. Yes, I miss the kids and the hustle-bustle, but it is rather nice going to the supermarket every two weeks and having a clean house. Besides, only 16 more days until Thanksgiving…but I'm not counting! Professionally, I've returned to my Wes roots for a PhD in sociology, have been working at Rutgers University, the School of Public Affairs and Administration, conducting research on urban education and school reform, and am writing a dissertation. What was I saying about free time? Here now, the news:
George Russell writes: "I live in Park Slope, Brooklyn, with my partner, Dave, and my dog, Buck. I do bodywork, movement analysis, teaching and chiropractic in the Flatiron district of Manhattan. In July 2013, I directed a dance/theater version of a play by Sam Shepard and Joseph Chaikin called Savage/Love. It was produced by a performance space called HERE in Soho, and performed by De Facto Dance, which included Meg Fry '91 and Kelly Donovan '93." George adds he recently saw Heather Masri, who works at NYU and is writing a book on science fiction writers; Carol Einhorn '84 and her son, Griffin, age 5; and Melissa Wood, who teaches art at the Kent Place School in Summit, N. J.
Lee Hass reports she moved to Tasmania in 1993 and runs a nonprofit, Future Tasmanai, which works to help transition Tasmania towards a sustainable future, economically, environmentally, and socially. Kirsten Wasson has been transplanted, too. Kirsten has run away from upstate New York to the City of Angels and has landed in Beverly Hills. She works at a juice bar, seeking fame and misadventure. Kirsten's son is also in Southern California and both are available for life-crisis consultation. Former class secretary, Cheri Litton Weiss, is also on the West Coast. Cheri recently enrolled in a graduate program in cantorial studies at the Academy for Jewish Religion in Los Angeles and continues to be the broker/owner of a real estate firm, Top Coast Properties.
Back to the East Coast: Jonathan Chatinover is the swim coach for the Martha's Vineyard High School co-ed swim team and Craig Edwards, married to Mary K. Bercaw, lives in Mystic, Conn. Craig continues to perform, tour, and teach music (private fiddle lessons at Wes) when he is not developing exhibits and soundscapes for the Ellis Island, Lyman Allyn, and Mystic Seaport museums. David Frankfurter and Anath Golomb live in Durham, N.H., with their dog, Sadie. David is chair of the Boston University's Religion department and Anath maintains her private psychotherapy practice in Portsmouth. Their daughter, Sariel, is in her second year at Columbia and their son, Raphael, graduated from Princeton last year and is the executive director of Wellbody Alliance, an NGO based in Sierra Leone.
Pam Dolin Mitamura shares that her oldest daughter is a PhD student at the University of Wisconsin, the middle one is a sophomore at Vassar, and the youngest daughter is a senior, applying to college. On behalf of the class of '83, I want to express our condolences to Pam on the passing of her mother last year.
Also, our condolences to Kate Rabinowitz and Rameshwar Das '69 on the tragic death of their 14-year-old daughter, Anna Mirabai Lytton. The full obituary can be found here. May their memories forever be a blessing in your lives. Kate wrote: "This year is beginning a new life, after the death of our 14-year-old daughter this summer from a tragic bicycle accident. Rameshwar Das '69 and I have two children, James, 16, and Anna, 14. It is the greatest loss, as she was the greatest girl. She was the joy of all of us, smart and funny and independent and creative, beautiful and 'better' than her parents…she got the best of us, and took it much further. In her brief life, she lived in a beautiful oceanside retreat near New York City, traveled to India, Italy, England, Scotland, Canada, and all over the US. She experienced city life and the wilderness through the farm and wilderness camps in Vermont, camping with her family, and adventuring all over the West. What a gift that she had so much experience and joy to live and share. It is not for any of us to know how long we are to live.
We miss our dear Anna more than words can say.
A foundation has been established in her name that promotes arts and wellness programs for underserved populations in schools and community centers. Contributions can be made to Anna Mirabai Lytton Foundation, PO Box 625, Amagansett, N.Y. 11930."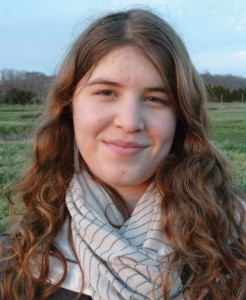 Thank you to everyone who sent me information for these Class Notes and/or a private e-mail to catch up. I've enjoyed checking e-mails these last few weeks and reconnecting with Wes folk. Until the next installment…stay in touch.
LAURIE COHEN
lauriec@rci.rutgers.edu