CLASS OF 1983 | 2019 | ISSUE 3
Hello, everyone. Another season has come and gone. Wow, it sure goes fast these days. I hope your summers were filled with family, friends, health, and fun. Wishing you a happy fall.
Judy Korin produced the Netflix original documentary The Great Hack, which premiered worldwide on July 24. The film explores personal data and its exploitation and impact on democracy through the journeys of several characters surrounding the Facebook/Cambridge Analytica scandal. It's being hailed by critics and audiences alike as eye-opening and terrifying. She writes, "The film will make you think twice about every interaction you have with technology. And, I'm happy to report that one of our lead editors, Carlos Rojas '02, is a Wesleyan alumnus (although a LOT younger than me)!"
After 22 years as legal director of the American Civil Liberties Union of Michigan, Michael Steinberg joined the faculty of the University of Michigan Law School full-time in the fall, where he will teach civil rights litigation and start a clinic called the Civil Rights Litigation Initiative. Michael was also invited to tell a story about one of his cases at a Moth Mainstage event.
Ellen Zucker is a partner at Burns & Levinson and was named 2019 Women Worth Watching by Profiles in Diversity Journal for her impressive career success and sterling reputations. She works in the firm's Business Litigation & Dispute Resolution Group and is a powerhouse trial lawyer who has litigated or resolved a wide range of employment matters, including landmark discrimination and retaliation cases resulting in significant verdicts or settlements. Ellen also represents corporate and individual clients in business litigation, counseling and negotiations, as well as governmental investigations and criminal proceedings.
Tim Brockett '83, MALS'87 was given a certificate of recognition by President Donald Trump and Vice President Michael Pence for assistance with the Trump/Pence campaign. He also did a volunteer stint as an investigative journalist/commentator for the online Glastonbury Community Forum, where he helped to uncover violations of the federal Clean Water Act. The case has yet to go to court but a violations letter has been sent. He writes, "Life is good in Montana and just gets better with every passing year."
Philip Roth just finished a two-year master's of public health at Columbia University. He enjoyed the rare opportunity to view medicine from 20,000 feet after being in the trenches as a surgeon for 25 years. And, the new perspective has catalyzed a career change—details to follow as it becomes clearer.
Alice Jankell is facing impending Empty-Nest Syndrome (daughter Parker is at Oberlin and son Julian is off to drama school) by continuing to write and direct. She helms the new musical, An Enchanted April, off-Broadway this fall.
David Steinhardt made his professional legitimate stage acting debut in the West Coast's first production of The Antipodes by Annie Baker, in August in Seattle. New to town, he has relied greatly on Steven Sterne's advice, kindness, and assistance. David's editorial brand, Massive Publishing Enterprise (fb.me/editorMPE), is credited in Dartmouth professor P.K. Crossley's new Eurasian history, Hammer & Anvil (Rowman & Littlefield).
Jan Elliott has been busy teaching, coaching, and performing with various music and dance groups on Cape Cod; one of the newest groups is Courante, a professional-level baroque music quartet that performed at this year's Boston Early Music Festival.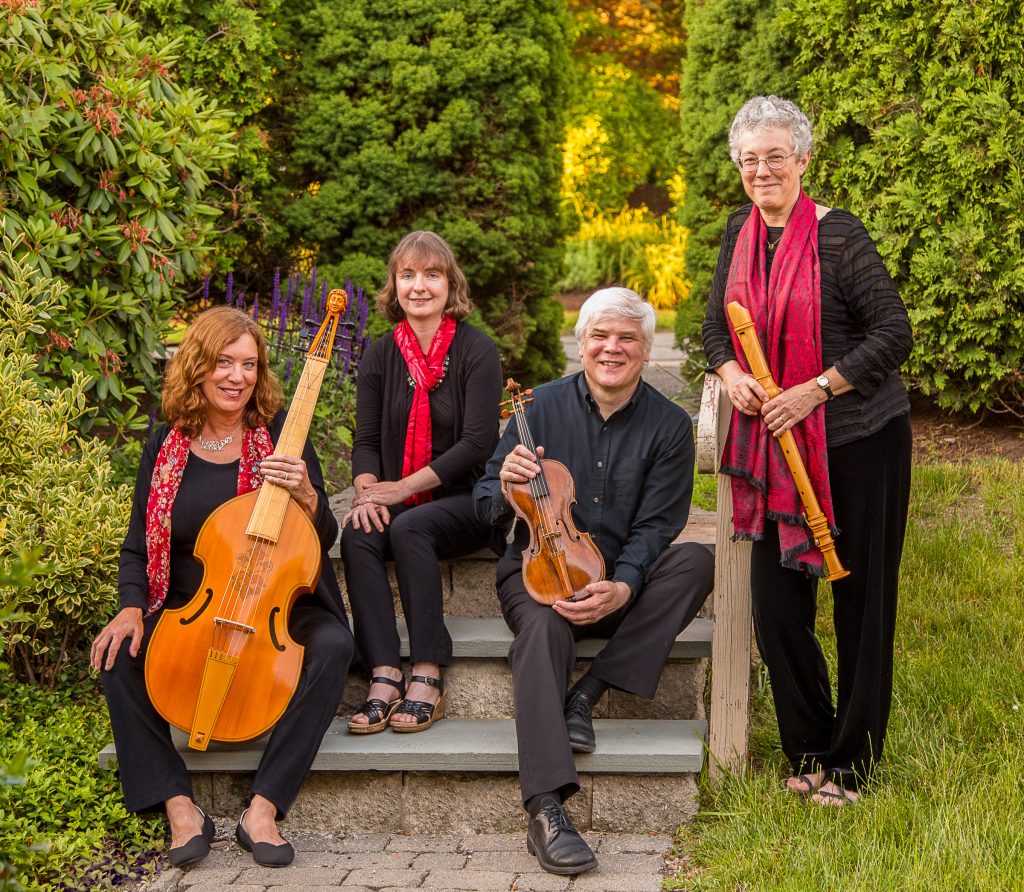 Tim Backer finished a third string quartet last month, titled "Fourfold Folium," a collection of electric guitar extempore compositions, titled "The Musing Genie (Purgatorio)," and is finishing recording an audiobook of John Milton's Paradise Lost. All he says is "a blending of Blakeanism, Chinese philosophy, and Harold Bloom's theory of influence."
Lynn Ogden had the joy of attending her daughter's Wesleyan graduation in a special ceremony for the women's lacrosse team a few days before Sunday Commencement so that the team could play at the NCAA lacrosse finals in Virginia that weekend. They placed within the top four schools in Division III and broke records all season. She writes, "It has been an honor to see Wesleyan through my daughter's eyes and the sports program. Only wish they'd ask for less out-of-pocket financial support from parents for a school of our league and caliber. So, to my classmates—support Wesleyan!"
Until the next time,
Laurie Hills | lauriec@rci.rutgers.edu