CLASS OF 1975 | 2019 | ISSUE 2
Mike Lehman, professor of biological sciences, joined Kent State University as the inaugural director of their new Brain Health Research Institute (kent.edu/brainhealth), joining Eric Mintz '90 and Merri Rosen '90, both key members of the new institute and its executive committee. "Great example," Mike says, "of how Wesleyan alumni come together to innovate and lead in science and higher ed!"
Larry Greenberg writes from Martha's Vineyard that he and his wife Debbie are finally grandparents, to Emelia, the first child of their eldest son Dan and wife Kait. Youngest son Stephen will marry in late June after producing the Stanley Cup Finals between the Bruins and Blue Jays. Daughter Sarah is traveling the world setting up and managing conference venues. Larry continues to practice orthopedic and sports physical therapy, with Debbie practicing occupational hand therapy in their clinic. Retirement is still a few years away.
Ed Van Voorhees kept his news short and sweet: "New grandchild, Jasper."
Martha Meade '76 and Steven Miller celebrated the anniversary of their son Leland's Wes graduation. He got a degree in film (and the 2018 prize for Best Screenplay). They drove from LA to graduation via the southern route. The return trip with Leland and his gear was more complicated because the gear left no room in the car for passengers. Steve flew west with Leland's gargantuan suitcase, while Martha and Leland drove to Minneapolis, where they met Steve to take the second leg of the trip, and Martha flew back to LA. "Stops included visits with Brad Kosiba and Tom Wheeler, each in their respective native habitats, as well as seeing relatives we'd never met before, several national parks, and local color like the UFO Museum in Roswell, N.M., and the moose we almost crashed into on a dark mountain road in Idaho." Now life goes on, Martha is making fabulous paintings, and Leland went to China for six months to work on a film production.
Nancy Luberoff and her husband, Bruce, are enjoying semi-retirement, living on a lake in Chapel Hill, N.C. The best part is hanging out with their two baby grandchildren, one of whom moved to Berlin in July with his parents. Nancy inquires, "Any Berlin connections out there?"
Bruce "BB" Weinraub writes, "As the great musician Jesse Winchester once sang, 'Do it, do it until you can't do it no more' and as our class notes march unrelentingly towards the front, I will now. going forward, write a note for every alumni magazine until I can't do it no more. In the spring of 1973 while living on Hewitt 9, Jay Abramowitz '76, introduced me to the record Gumbo by Dr. John (Rolling Stone Magazine's 402 out of the greatest 500 albums). That record has had a profound influence on my musical life. As Dr. John just passed, I am motivated to thank Jay for that and to remember some of the musical greats that I saw at Wesleyan—The Byrds, Bill Monroe, Roosevelt Sykes, Mance Lipscomb, McCoy Tyner, John McLaughlin, Commander Cody, Bonnie Raitt, The Oso Family, Orleans, Weather Report, Pure Prairie League, and probably many more." Does bring back memories of McConaughy and the hockey rink.
Paul Gionfriddo wrote, "I was pleased to give Roger Weisberg the Mental Health America's 2019 media award at our annual national conference last week in D.C. for his documentary Broken Places, which will air nationally on PBS in 2020."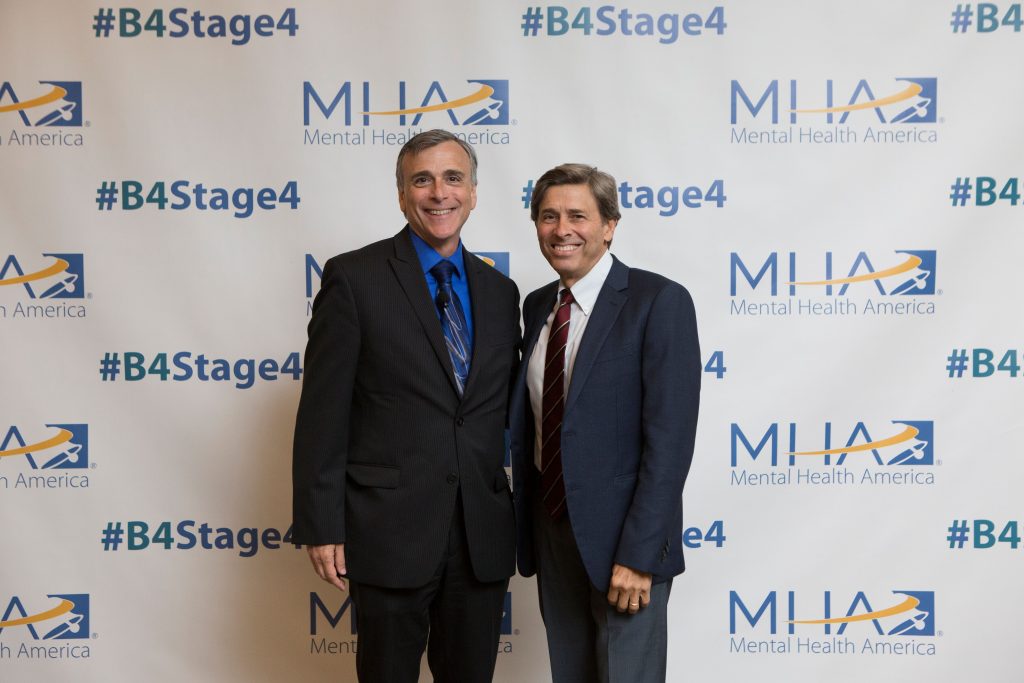 A note from Brian Steinbach pointed me to a New York Times story about David Garrow's article on Martin Luther King. Apparently, it stirred up quite the controversy in historical and civil rights circles.
Risa Korn provides me with a home-away-from-home almost every time I get to Boston, much to my delight. She is "bubbe" to two grandchildren, Arya and Theo, who live nearby with their parents David (Risa's oldest) and Laura in the Boston suburbs. Her daughter Melanie, living in Brooklyn, is responsible for investor relations at American Express, and son Sam is completing his residency in Denver. Most recent news was Risa's plan for a long weekend in NYC when Jane Hutchins comes down from Vancouver Island.
Bob and I were thrilled to witness our daughter Julia Daniel graduating with her master's in computer science from Stanford last week. Now she's off to Europe to visit friends and for a two-week teaching gig in Prague. Lucky us, we're invited to celebrate her 25th birthday in Prague, and then we'll travel en famille to Vienna, Strasbourg, and Paris. The only thing better would be if her brother Ethan could come too, but he'll be deep in his penultimate semester of college.
Keep your news coming. It gets way too quiet between columns.
Cynthia M. Ulman | cmu.home@cmugroup.com
860 Marin Drive, Mill Valley, CA 94941-3955