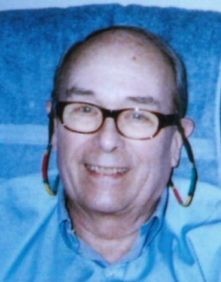 Winslow H. Adams, Jr., 79, formerly of Chatham MA, passed away peacefully on March 19, 2016 at The Glen at Willow Valley Communities in Lancaster PA.
"Win" was born Feb. 12, 1937 in Newton MA.  He was the oldest son of Elizabeth Swett and Winslow H. Adams, Sr.  Win was preceded in death by his brother, Richard E. Adams.
Surviving is his wife Carroll; a son Richard W. Adams of Yarmouth ME, and daughter Tracy L. Adams of Waukegan IL.
Win graduated from Lawrence Academy in Groton MA followed by Wesleyan University in Middletown CT, Class of 1960.  In college he played football, ice hockey, and was President of his fraternity, Psi Upsilon.
During his 40 years of work, his employers were: MONY, Providence RI; Lake Forrest (IL) College, Development Office; Francoeur & Co., Chicago; Security Benefit, Topeka KS; and his last 15 years were with MetLife, Broken Arrow OK and NYC.  Win was a wholesaler for Security Benefit and MetLife.  He traveled throughout the nation training salespeople to sell annuities and investment products.  He thoroughly enjoyed his work with each and every employer.
Win's love of classic cars led him to be Chairman of the Car Museum at the Heritage Museum and Gardens on Cape Cod.  He recently parted with his last classic, a 1963 Daimler SP250 roadster.
He was a charter member of the World Champion Lake Bluff Precision Lawn Mower Drill team which mows in every 4th of July parade in Lake Bluff, IL where he never had so much fun in his life.  Twenty men mow, in costume, to a theme they choose, which was usually controversial or political in nature.  Win returned two years ago for the 40th Year Celebration of the LB Mowers to ride in the parade behind the third generation mowing team.
As Win always enjoyed singing, he was in The Chorale and Archway Chorus at Willow Valley Communities.
Beginning at age 6 Win went to summer camp on Lake Winnipesaukee, NH. Even as an adult he returned as often as possible to North Woods Camp to participate in Old Timers Weekend to work on camp projects.  In lieu of flowers, memorial gifts may be sent to Win's favorite place:
North Woods Camp, c/o YMCA of Greater Boston, P.O. Box 10, Mirror Lake, NH 03853.  Win's request of no memorial service is being honored.  Private burial will be at the Holy Sephulchre Cemetery in Glenside, PA.
The family wishes to thank Arbor View and the Glen at Willow Valley Communities as well as Caring Hospice Services for the kindness, love, and compassionate care given to Win and Carroll.